But honestly, not much going on beyond ADSR 4 and Project 365. You can checkout what I am doing there using the links to my other blogs.
Last night we made our second trip to eat at The Crepe Maker. I love eating their stuffed crepes. They are so good. I especially love the dessert ones. I am sure no one is surprised about that. :O)
Our dogs are all being good right now. It's a miracle. Okay, not really. Its that they are all asleep. hehehehe
Okay, I thought I'd share with y'all the only photo of me from the whole Christmas season. I took plenty of pics, but I am not in them. lol. This picture was taken when we went to Lake Wales to Bok Tower to see the Pinewood House decorated for Christmas.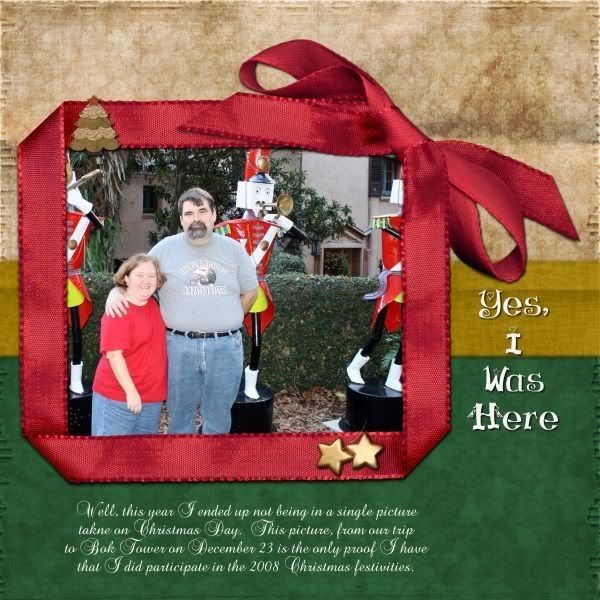 (You can see the full credits here.)